Location: China
Project type : Offshore gas field development
Date: 2021
Petrolis has been contracted by Aker Solutions to perform various activities on the Lingshui 17-2 project. An important crew had to be constituted.
SCOPE OF WORK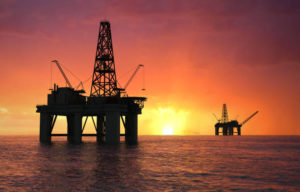 This project is about developping gas extraction infrastructures on the Northern China Sea.
This gas field, discovered in 2014 has been estimated to contain 100 millions cubic meters of natural gas, this is why the China National Offshore Oil Corporation (CNOOC) asked to extract all those ressources by installing subsea flowlines.
Static and dynamic flowlines will be installed to insure the gas circulation and forwarding to the semi-submersible platform and then to China important harbors as Guangdong, Hong Kong, or Hainan.
DESCRIPTION OF THE PROJECT
Lingshui 17-2 gas field is one of the most important chinese gas field ever discovered since the 2000's.  Located in the western part of the northern Soouth China Sea, 150 km off the coast of Sanya in the Hainan province, China. 
The Lingshui 17-2 gas field is estimated to hold more than 100 billion cubic meters of  natural gas.
Kongsberg Digital was sub-contracted by Aker Solutions to provide a production management system, unsuring the installation of a real-time monitoring of the gas flow circulation, this has never been seen as technicological before.